"That which we have seen and heard we proclaim also to you, so that you too may have fellowship with us; and indeed, our fellowship is with the Father and with his Son Jesus Christ. And we are writing these things so that our joy may be complete.."
Pastor Mark leads each class and shares,
"The New comer's classes are one of my truest delights in ministry."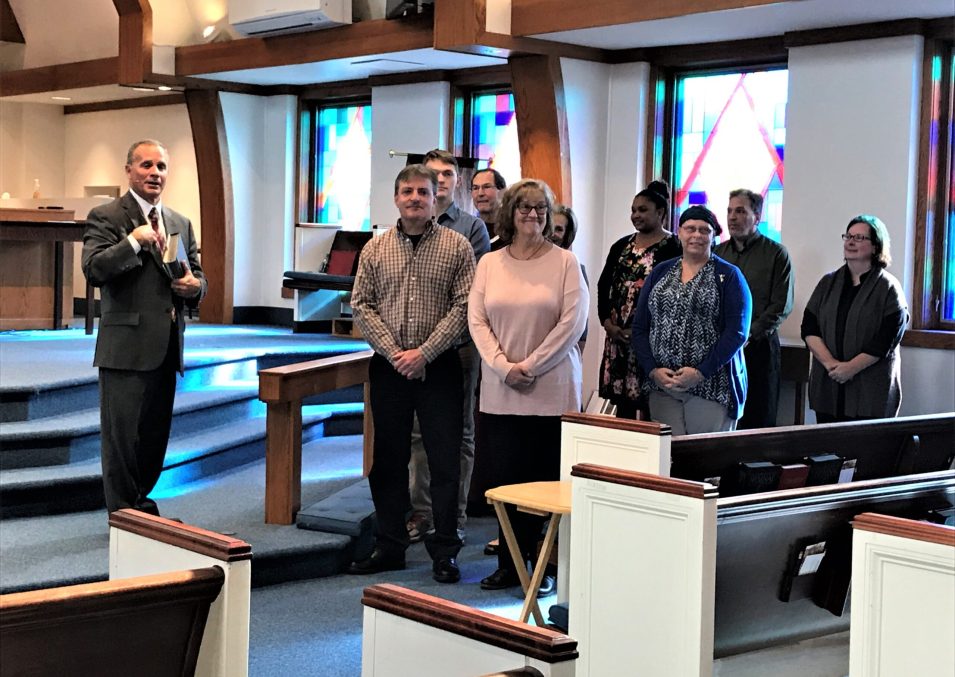 We offer a quarterly New Comer's class which is a great way to connect with others, ask questions about the mission and ministry of Endwell UMC and also see where God might be calling you.
This class is open to anyone, yet geared toward those who are relatively new to the church.
We will discuss the Endwell UMC ministry, United Methodist beliefs and other spiritual issues.
Please call the office at 754-5735 to register.